Booking conditions
2017
Tuition
1. The whole invoice amount has to be paid in advance. The student then receives a confirmation and the invoice. If no payment was made within 2 weeks from the date of the booking request, the same is considered cancelled.
2. Bookings or parts of them are not transferable to other persons.
3. The Special Offer for 4 weeks can be divided into two periods any time of the year.
4. Minimum age is 16.
5. The Standard Course is held Monday to Friday from 9 a.m. to 1 p.m. with a maximum of 12 participants. A complete level from A1 to B2 in the Standard Course can last up to 5 weeks. Level C1 is divided in two blocks of 4 to 5 weeks each. Students must pass a mandatory level test to step up to the next level.
6. A class session lasts 50 minutes and tuition is given only in Spanish.
7. The classes for bank holidays will be made up during the same week. Classes missed by the student will not be made up or refunded.
8. Extra Lessons may be booked only by students of the Standard Course.
9. Starting dates for beginners: 1st Monday of every month.
10. In case of cancellation the school refunds the money paid for tuition and accommodation less 10% if the cancellation arrives at the school any time up to 20 days prior to the beginning of the course. If later, the school keeps 20% on tuition and accommodation. No cancellations will be admitted if submitted after 4 pm (GMT or CET-1) of our last working day prior to the starting date of the course or occupation of the room. Private classes will only be rescheduled with 24 hours notice, otherwise they will be lost. Teachers' waiting time is 20 minutes, after that all classes scheduled for that day are lost.
11. Tuition material, certificates and diplomas are not included in the tuition price. Our certificate is not valid as an official document in accordance with the legislation regulating non-accredited education. Course verification will only be issued to students who attend at least 85% of their classes.
Accommodation
1. Minimum age: 18 years or minors accompanied by their tutors.
2. Rooms are given clean and are later cleaned every 8 or 9 days. Bed sheets and towels are provided and are changed with every cleaning. Cleaning of the self-catering apartment is not included. An extra cleaning with change of bed sheets and towels can be done on demand for an extra cost. Laundering (not ironing) of personal clothing can be done on demand by our employees for an extra cost.
3. The Special Offer for 4 weeks can be divided into two periods any time of the year.
4. The accommodation price includes continental breakfast on class days (not for the self-catering apartment). Half board is optional: lunch on class days, only dinner on weekends or bank holidays.
5. Included in the accommodation price when it is booked for at least 7 nights:
Free use of the student book (with a deposit)

Free grammar book,

A break coffee or fruit on class days,

A weekly excursion,

Access to our online course (levels A1 and A2) as from the payment date to the starting date of the course,

Free use of a bodyboard (with a deposit)

Certificate/Diploma.
6. Students can be accompanied by and share a room with a person not participating in the course. Shared rooms may be booked by students up to 25 years of age.
7. In long bookings, the student may make any change he wishes for the following month, even cancel the rest of the accommodation, if he gives notice within the 15th day of the month prior to the new month. From any money the school refunds, 20% will be deducted for administrative expenses.
8. The student pays accommodation for full weeks, from Saturday/Sunday 12 a.m. to Saturday/Sunday 10 a.m. Rooms must be vacated by 10 o'clock a.m.
9. Pets and smoking are not allowed.
Excellent teaching and a very good atmosphere at school. ¡Gracias Marta! Visit the old parts of the town (Vegueta, Triana), the mountains (especially Roque Nublo). Very good food (individual preparation).¡Gracias Soraya!

Peter Alex Ramsebner, 57, Austria.
Saving tip:
Book our special offer for 4 weeks Standard course + accommodation and save 25%.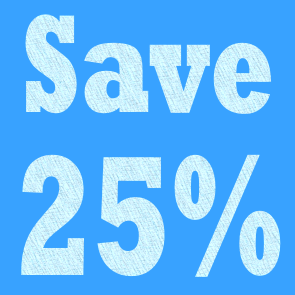 ---
Learning tip:
Always try to speak and read as much Spanish as possible during your stay in Gran Canaria.
---
Private tuition on Skype: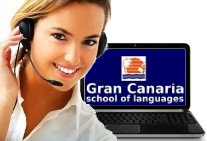 ---
Online Spanish course for levels A1 and A2
Included for free in the accommodation price

---
Spanish grammar explained in English