Intensive Spanish courses
since 1964
Preparation course for DELE examination

The Diplomas in Spanish as a Foreign Language (DELE) are official qualifications certifying the degree of competence and mastery of Spanish, granted by Instituto Cervantes on behalf of the Ministry of Education of Spain.
The DELE examination provides for all the different variants of the Spanish language. They are all considered as valid to obtain the diploma.
There are seven yearly sittings for this diploma: February, April, May, July, September, October and November, allthough not all levels are tested in every sitting. The University of Las Palmas de Gran Canaria is the examination center in this city.
For its academic and professional recognition.

Because it is a requirement to be able to work in some Spanish companies and to study in many universities in the country.

For his prestige.

To officially accredit the level of Spanish.

Because it is an official diploma recognized internationally in more than 90 countries, private companies, chambers of commerce, public and private educational systems, international cooperation agencies, foundations.

Because it is a requirement to access many undergraduate and postgraduate courses.

Because it has indefinite validity.

The DELE preparation course is given as a private course all year round in 6 levels: A1, A2, B1, B2, C1 and C2.

Starting dates: first Monday of every month. Dates are indicated further down.

Lenght: 20 horas minimum. The maximum depends on the student's needs, who will be advised by the teacher.

The course can be booked in the morning or in the afternoon. There is a price difference.

The course is taught by a teacher with specific training as a DELE examiner.

All classes pertaining to bank holidays are made up during the same week with one more hour on the other working days.

1 tuition hour: 50 minutes.

Tuition is given only in Spanish.

There is no booking fee. Prices are as shown below.

Tuition material, certificates and diplomas are not included in the price.
For the preparation of DELE exams we use specific and specialized material. We use real exam models and perform activities with real material.
The price of the course includes:
Initial level test

Tutoring and academic counseling

Free internet access via WiFi

Personalized attention and information

Discount on car rental

Discount on surfing courses
When the course is booked with our accommodation, following services are included:
Free city map

Breakfast on class days. Half-board is optional: lunch on class days and only dinner on weekends and bank-holidays

Cleaning of the room every 8 or 9 days (first cleaning is before occupying the room),

Bed linen and towels are provided and are changed with the cleaning of the room,

A break coffee or fruit on class days

50% discount on the weekly excursion to a place of interest on the island

Access to our online course (levels A1 and A2) at abclingua.net as from the payment date to the starting date of the course

Free grammar book

Lending of a bodyboard (with a deposit)

Certificate/Diploma.
Dates of the preparation corses
The DELE preparation courses start the first Monday of every month.
Other dates are also possible. Contact our office.
DELE A1
DELE A2
DELE B1
DELE B2
DELE C1
DELE C2

Excellent teaching and a very good atmosphere at school. ¡Gracias Marta! Visit the old parts of the town (Vegueta, Triana), the mountains (especially Roque Nublo). Very good food (individual preparation).¡Gracias Soraya!

Peter Alex Ramsebner, 57, Austria.
Saving tip:
Book our special offer for 4 weeks Standard course + accommodation and save 25%.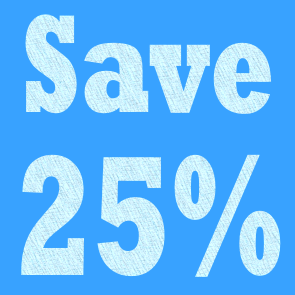 ---
Learning tip:
Always try to speak and read as much Spanish as possible during your stay in Gran Canaria.
---
Private tuition on Skype: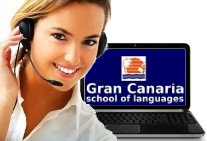 ---
Online Spanish course for levels A1 and A2
Included for free in the accommodation price

---
Spanish grammar explained in English